Unützer has shown an unique shoes-collection in spring/summer 2012. Beautiful, gently models out of uncoated salmon leather in colours like lavender, light grey or pastel green, but also effectual colours like yellow, orange or signal-red were the eye-catcher of the past season.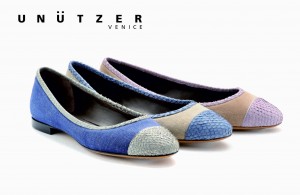 Nanaileather, with its unique surface and exotic structure makes each outfit glamorous and exclusive.
Unützer, a long-established Munich company is a popular label in the high-end luxury branch. The company is specialized in Fashion and Accessories like, shoes and bags. Approximately 50.000 pairs of shoes will be produced in the company-own production.